Arsenal are famous for their unbeaten season in 2003/04 but the current Manchester City side seem like the side that can match that record. They have racked up 34 points after 12 league games. They face Huddersfield Town this weekend but the attacking power at City should prevail again.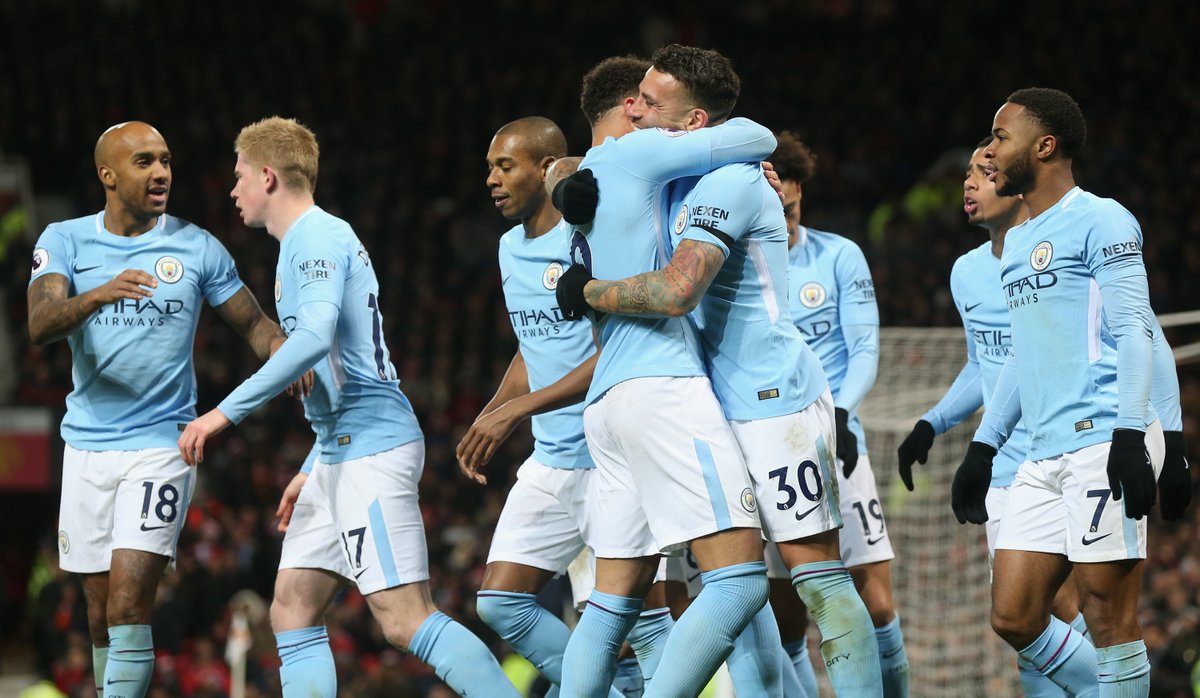 With the Top Six sides not strong enough to match City's firepower, Pep Guardiola and his boys have enjoyed uninhibited rise. It is more likely that a small side would frustrate and get a late winner than an average side or big side defeating City this term. With the way things are going, City would remain unbeaten this season.

When Arsenal played the Citzens, they enjoyed just 42 percent ball possession unlike their regular over 60 percent possession. City have been dominating games against small and top sides and they have been scoring lots of goals. When City played Chelsea, their pattern meant Eden Hazard and striker Alvaro Morata were isolated, leaving no chance for linkup play. This didn't happen when Chelsea faced Man United.
Leicester City frustrated City when they met as they stuck to their initial game plan. The Foxes lost 2-0 but it was predicted to be much higher. They played deep against City, like they did against United. They allowed City dominate possession as expected but they stuck to their guns.
Lionel Messi recently named Man City and PSG as the strongest teams across the continent. Both sides have been dominating games, against all sides, and scoring lots of goals consistently. They offer a challenge to the big guns as they seek their first Champions League title. It means the knockout stages of the Champions League would only get more competitive this term.